The Centennial Restaurant
Delicious dishes served with scrumptious views

Savor delicious Northwest flavors paired with equally delectable views at The Centennial Restaurant. Our casual eatery features open seating – no reservations required, simply stop in whenever you have a craving. Soak up the sunshine on our outdoor patio overlooking Centennial Trail and the Spokane River, open 4-9pm daily, weather permitting.
Off the Centennial Trail and Spokane River
Over the walk-bridge from Riverfront Park
1/4 mile or less on Washington St. from the Spokane Arena
1/2 mile up Washington St. from First Interstate Center for The Arts or a quick jaunt from Gonzaga University or WSU Elson S. Floyd College of Medicine
Hours:
Lobby Espresso Bar
5am – 5pm Daily
Breakfast
Mon-Fri 6 – 11am
Sat-Sun 6am – 12pm
Lunch
Mon-Fri 11am – 4pm
Sat-Sun 12 – 4pm
Dinner
Sun-Thur 4 – 11pm
Fri-Sat 4pm – 12am
(Kitchen closes at 10pm Sun-Thurs and 11pm Fri-Sat)
Location:
303 W. North River Drive, Spokane, WA 99201
Our Menus
Use end key, home key, or arrow keys to navigate between tabs
granola and yogurt
Vanilla or strawberry flavored yogurt, housemade granola**
sweet cream pancakes
Hot off the griddle pancakes, maple syrup
french toast
Housemade bread seasoned with vanilla, served with our Washington apple currant compote and maple syrup
davenport breakfast
Two eggs* cooked your style, choice of bacon, sausage or ham, toast, and hash browns
denver omelet
Sweet peppers, onions, smoked ham, sharp cheddar cheese, toast, and hash browns
eggs benedict
Two poached eggs*, Canadian bacon on toasted English muffin topped with hollandaise sauce, served with hash browns
biscuit and gravy
Southern style buttermilk biscuit covered with sausage gravy, two eggs* cooked your style, served with hash browns
fresh fruit plate
Melon, pineapple, strawberries, grapes, orange, grapefruit (GF)
continental breakfast
Select from choice of orange, grapefruit, apple or cranberry juice, freshly baked pastry**, and coffee or tea service
oatmeal breakfast
Local Northwest favorite Snoqualmie Falls hot oatmeal served with cream, brown sugar, raisins, and fresh fruit
avocado toast
Fresh tomato and avocado on toast of your choice: white, wheat, rye, or sourdough
signature bloody mary
Vodka, housemade bloody mary mix
mimosa
Fresh orange juice, champagne
*This item may be served raw or undercooked. Consuming raw or undercooked meats, poultry, seafood, shellfish, or eggs may increase your risk of food-borne illness. **This item contains nuts or nut products
nachos
Corn tortilla chips topped with seasoned ground beef, green onions, refried beans, cheddar cheese, jalapeños, black olives, tomatoes, red onion, sour cream, guacamole, and salsa (GF)
centennial wings
Seven jumbo wings tossed in the sauce of your choice: mild, medium, fire, BBQ, sweet chili, or habanero mango, served with celery and blue cheese dressing
beef sliders
Two sliders topped with tomato, red onion, pickles, lettuce, and Centennial house sauce, served with fries
black bean soup
Topped with green onions and diced tomatoes (V)
Flatbreads (Crispy, thin crust topped with varieties of fresh herbs, vegetables, meats, cheeses, and roasted in our stone oven)
caprese
Tomatoes, pesto**, mozzarella, and balsamic glaze
thai chicken and peanut sauce**
With mozzarella cheese and green onions
supreme
Pepperoni, Italian sausage, mushrooms, red sause, and mozzarella cheese
bourbon glazed steak
Tender steak with a bourbon glaze, sautéed mushrooms, mozzarella cheese, and green onions
cheese
Red sauce and mozzarella
house salad
Spring mix lettuce topped with tomatoes, cucumbers, and balsamic vinaigrette (GF)
caesar salad
Fresh romaine chopped and tossed with our house Caesar dressing, grated parmesan cheese, and croutons
gorgonzola salad
Mixed greens, craisins, candied pecans, sliced apples, gorgonzola vinaigrette, red onion, and gorgonzola cheese (GF)
Sandwiches | Burgers | Mains
centennial cheeseburger
Natural Angus Beef patty* topped with cheddar cheese, lettuce, tomato, pickles, red onion, and Centennial house sauce
chicken tenders
Chicken tenders lightly breaded, served with fries
grilled chicken sandwich
6oz grilled chicken breast, lettuce, tomato, onion, and Centennial house sauce served on a ciabatta bun
steak sandwich
6oz charbroiled shoulder tender filet, topped with lettuce, tomato, sweet and spicy pepper relish, crispy onions, provolone cheese, and a garlic aioli, served on a toasted baguette
fish tacos
Grilled Mahi Mahi on three warm flour tortillas topped with Mexi slaw, cilantro lime crème, and served with a cup of black bean soup
blt
4 strips of thick cut bacon, lettuce, tomato, and mayonnaise on a fresh baguette, served with fries
pasta nora
Tender chicken, red onion, mushrooms, and broccoli, tossed with penne in a dijon basil cream sauce served with garlic bread
pasta con asparagi
A blend of roma tomatoes and herbs, tossed with asparagus, penne and parmesan, served with garlic bread
Dinner Options (after 4pm)
black & bleu beef medallions
Blackened beef shoulder tenderloin medallions served with a gorgonzola cream sauce, rustic red potato, garlic mash, and seasonal vegetables (GF)
8oz sirloin
Charbroiled to perfection, served with your choice of garlic mashed potatoes or fingerling potatoes and seasonal vegetables (GF)
grilled mahi mahi
Topped with a pineapple mango salsa, served with rice pilaf and your choice of seasonal vegetables or arugula salad (GF)
oven roasted chicken
Half chicken roasted to perfection with a crispy garlic herb skin served with fingerling potatoes and seasonal vegetables (GF)
blackberry smash
Buffalo Trace Bourbon, muddled blackberries, simple syrup, dash of bitters, lemon, topped with tonic
mai trail
Bacardi light rum, orange juice, pineapple Juice, Orgeat syrup, Myers dark rum float
sunny nectarini
44*North Nectarine Vodka, Peach Schnapps, Orange Juice, Served up
raspberry lime kamikaze
Lime vodka, fresh lime, fresh raspberries, housemade sweet and sour, topped with Lemonade
hummingbird
Wheatly Vodka, Elderflower Liqueur, Fresh Lemon Juice, Soda, Served on the rocks
peach mule
Fresh oranges, Deep Eddy peach vodka, topped with ginger Beer
cold brew cocktail
Buffalo Trace Bourbon Cream, Jameson cold brew whiskey, housemade whipped cream, splash of soda water
indian wells, chardonnay wa
arbor crest, chardonnay wa
casa lunardi, pinot grigio it
rombauer, sauvignon blanc ca
brancott, sauvignon blanc nz
prisoner "unshackled" red blend ca
chateau st michelle, red blend wa
new belgium, fat tire amber ale
stella artois, belgian lager
modelo especial, mexican lager
sierra nevada, hazy little thing ipa
widmer brothers omission ipa
starbucks freshly brewed coffee
nonfat, 2 % or whole milk
*This item may be served raw or undercooked. Consuming raw or undercooked meats, poultry, seafood, shellfish, or eggs may increase your risk of food-borne illness. **This item contains nuts or nut products
blackberry bourbon smash
Buffalo Trace Bourbon, Fresh Blackberries, Simple Syrup, Dash of Bitters, Lemon, Splash of Tonic
raspberry lime kamikaze
Titos Vodka, Fresh Lime, Fresh Raspberries, Housemade Sweet and Sour, Topped with Lemonade
mai trail
Bacardi Light Rum, Orange Juice, Pineapple Juice, Orgeat Syrup, Myers Dark Rum Float
peach mule
Deep Eddy Peach Vodka, Fresh Oranges, Fever Tree Ginger Beer
spokane after dark
Hendrix Gin, Triple Sec, Fresh Blackberries, Housemade Sweet and Sour, Topped with Soda Water
ch. ste michelle indian wells, chardonnay, wa
giesen, sauvignon blanc, nz
casa lundardi, pinot grigio, it
august kesseler, riesling, ger
substance, cabernet sauvignon, wa
"unshackled" by prisoner, red blend, ca
ch. ste michelle indian wells, red blend, wa
bud light | american light lager | 4.2% | 10 ibu
fat tire | amber ale | 5.2% | 22 ibu
lagunitas ipa | american ipa | 6.2% | 51.5 ibu
sierra nevada hazy little thing | ne ipa | 6.7% | 35 ibu
blue moon | belgian white | 5.4% | 9 ibu
stella artois | lager | 5.2% | 25 ibu
no-li born & raised | american ipa | 7% | 85 ibu
seasonal rotators
Ask Server
Bottled Beer & Seltzer ($6)
new belgium "voodoo ranger" ipa
seasonal lemonades
Strawberry, Huckleberry, Peach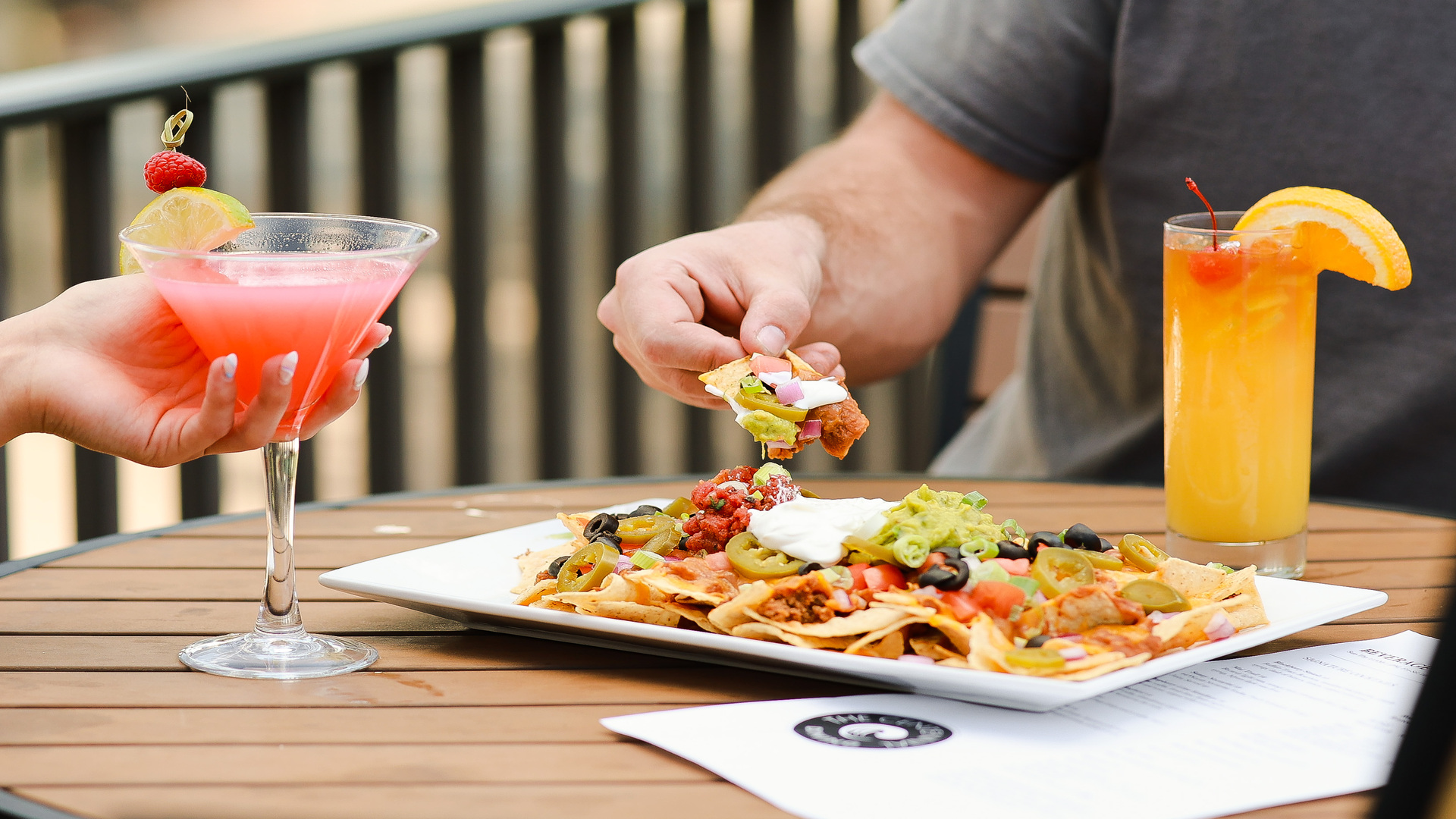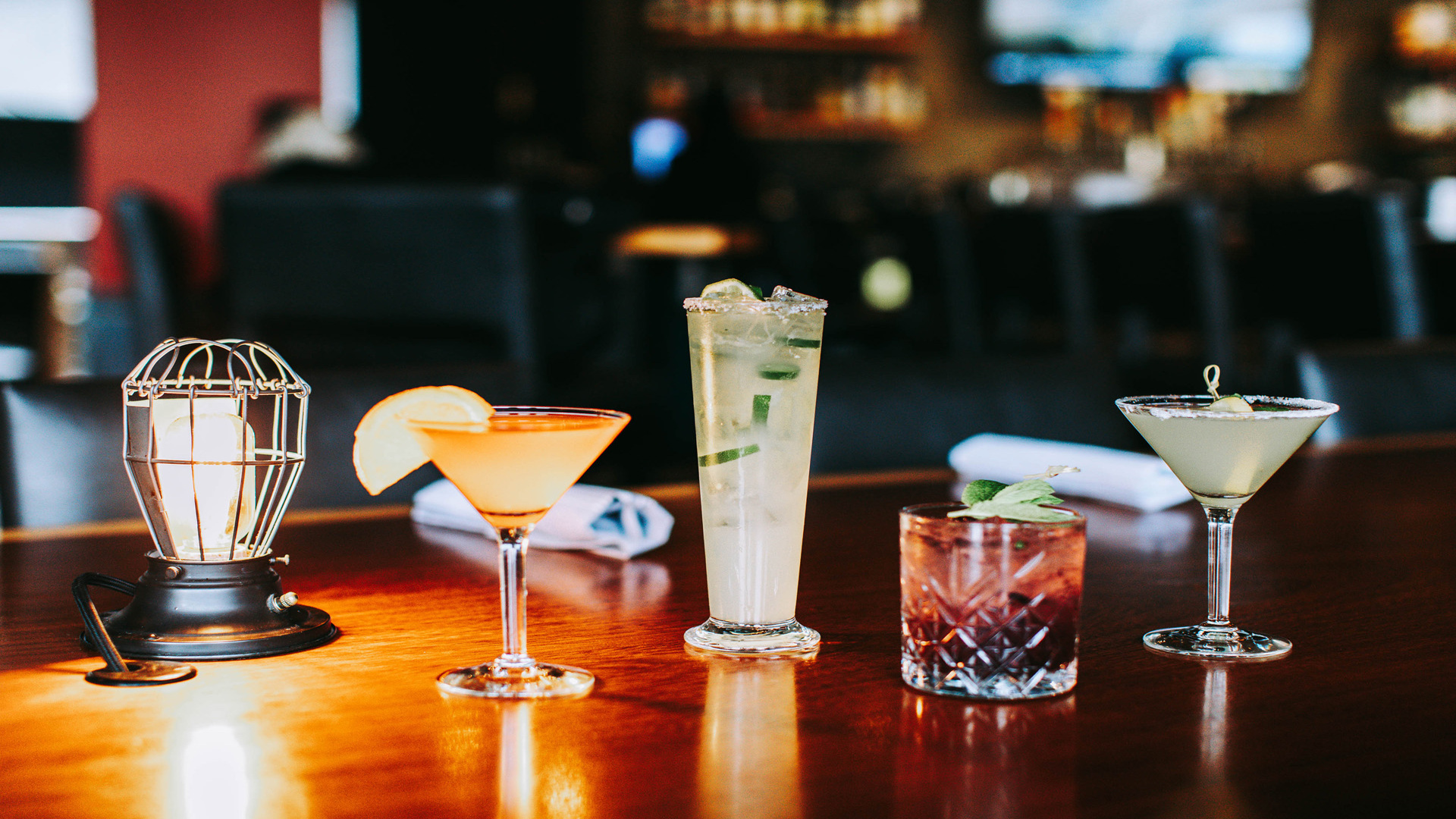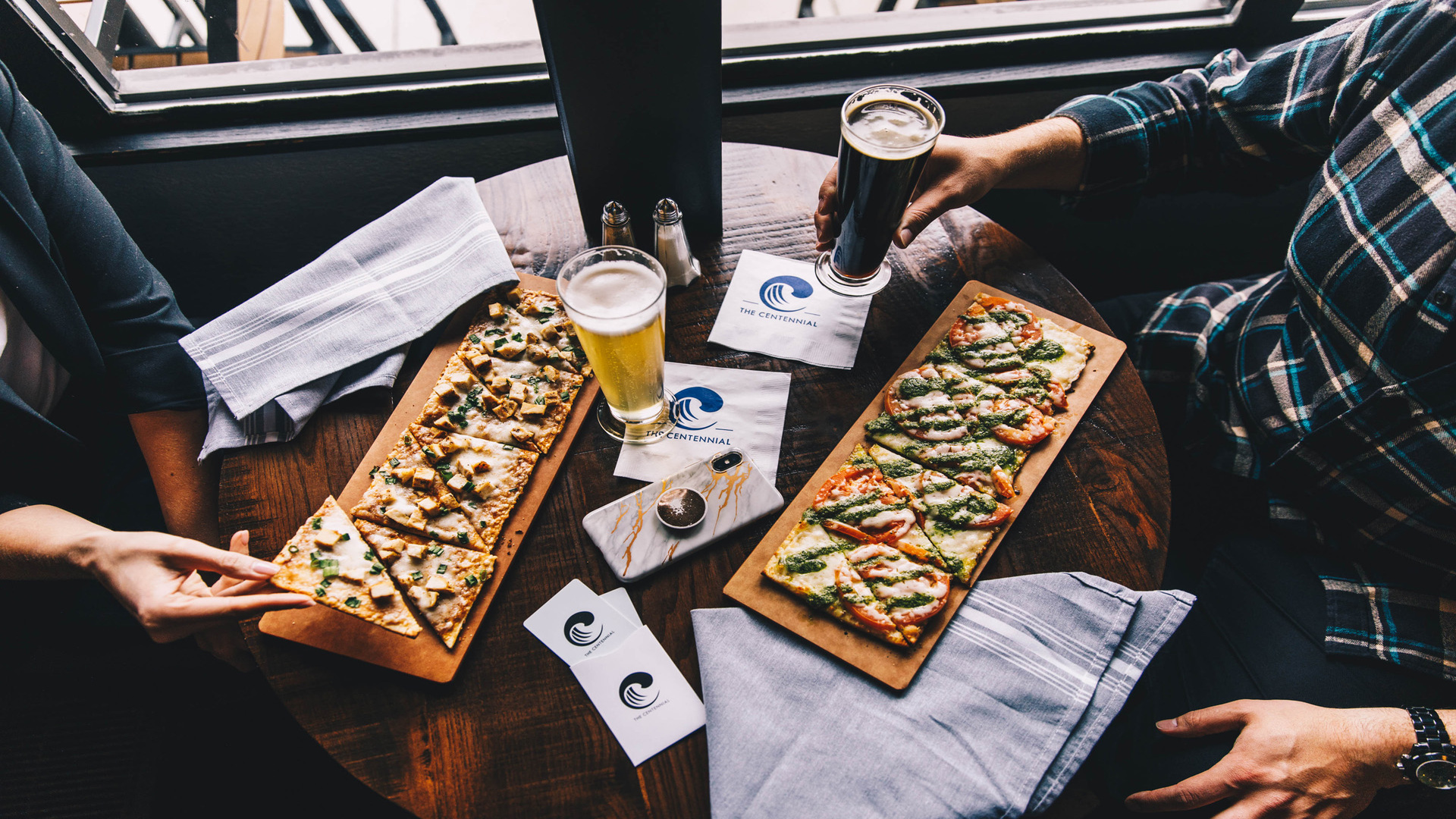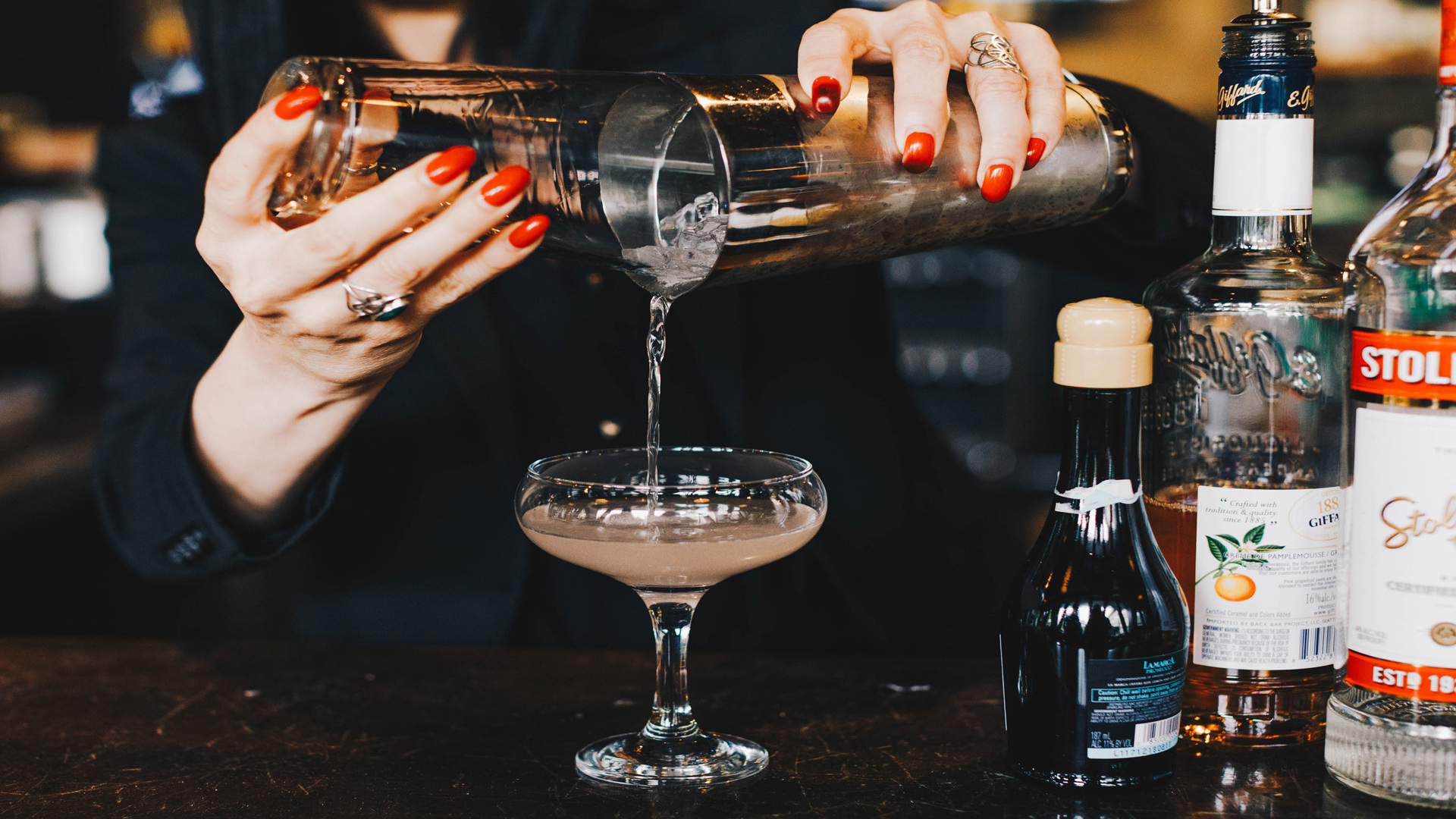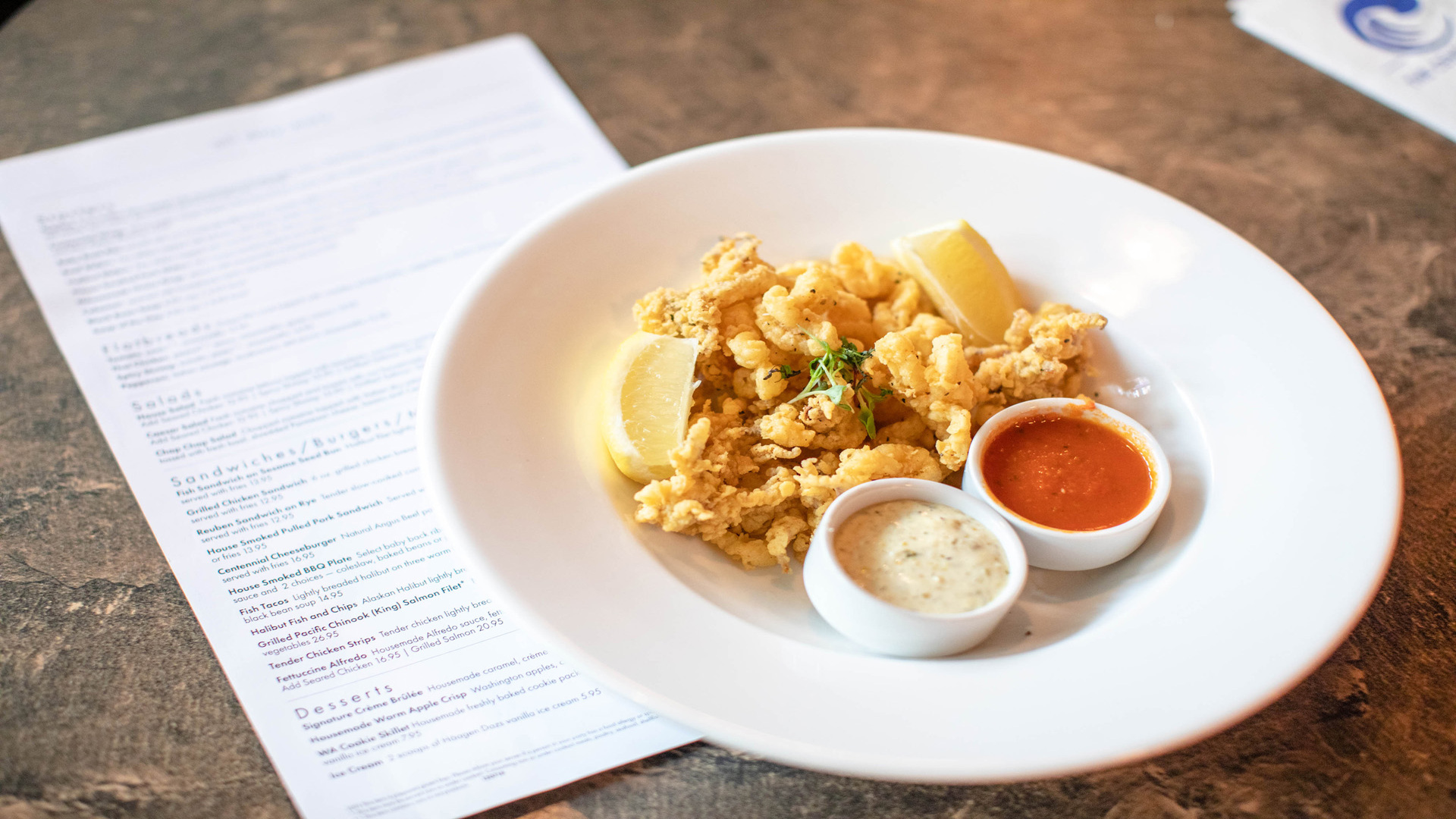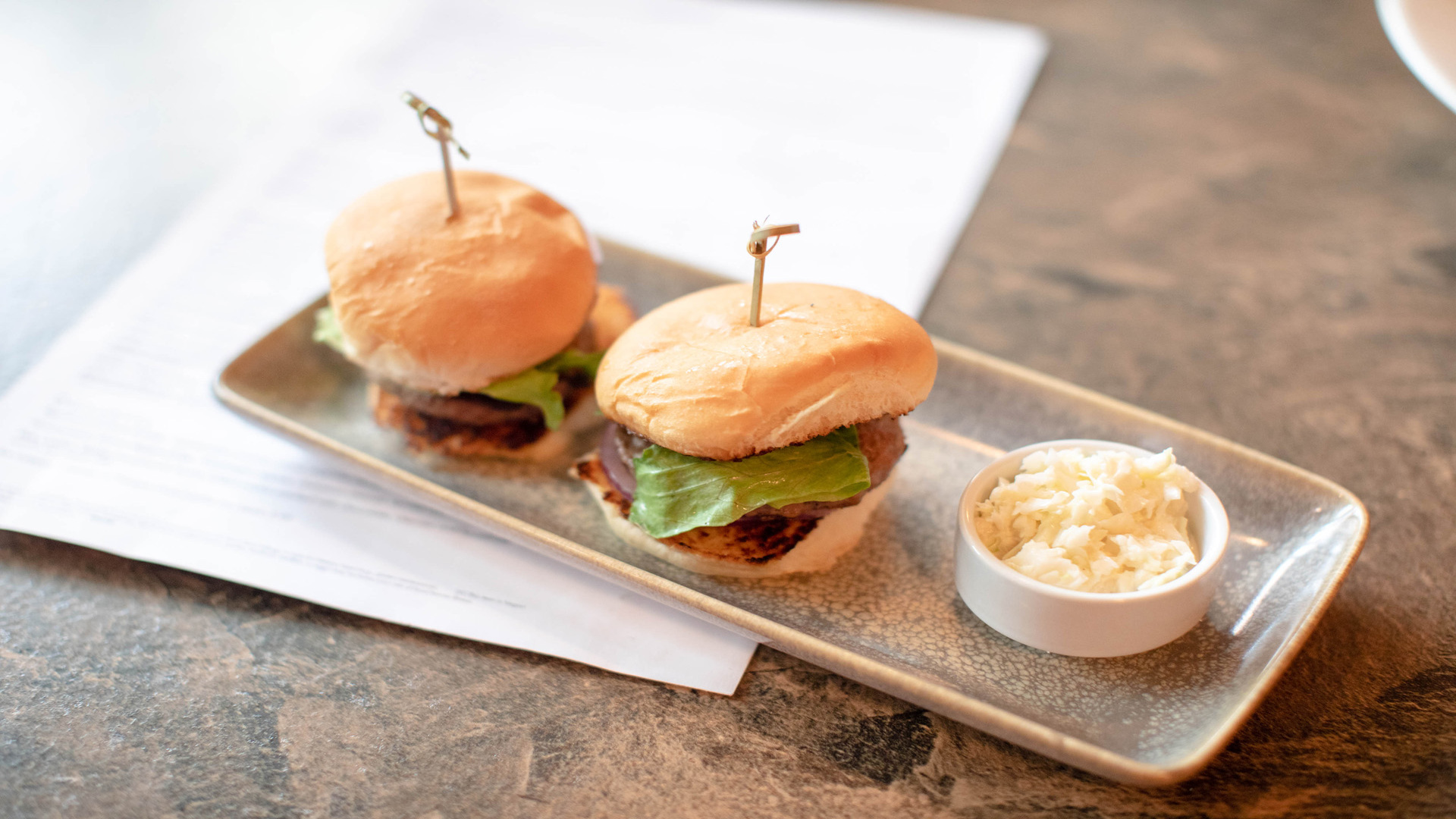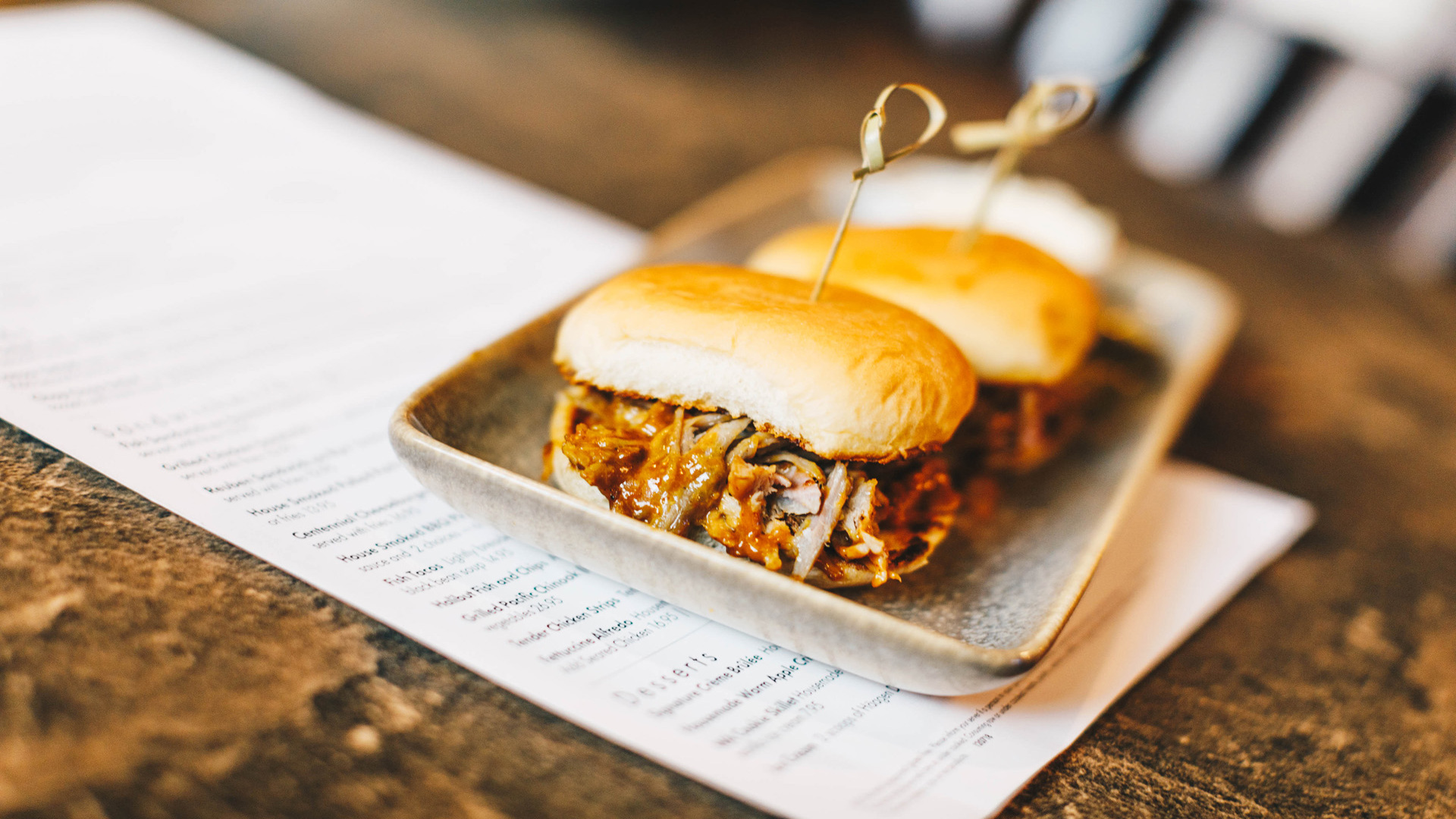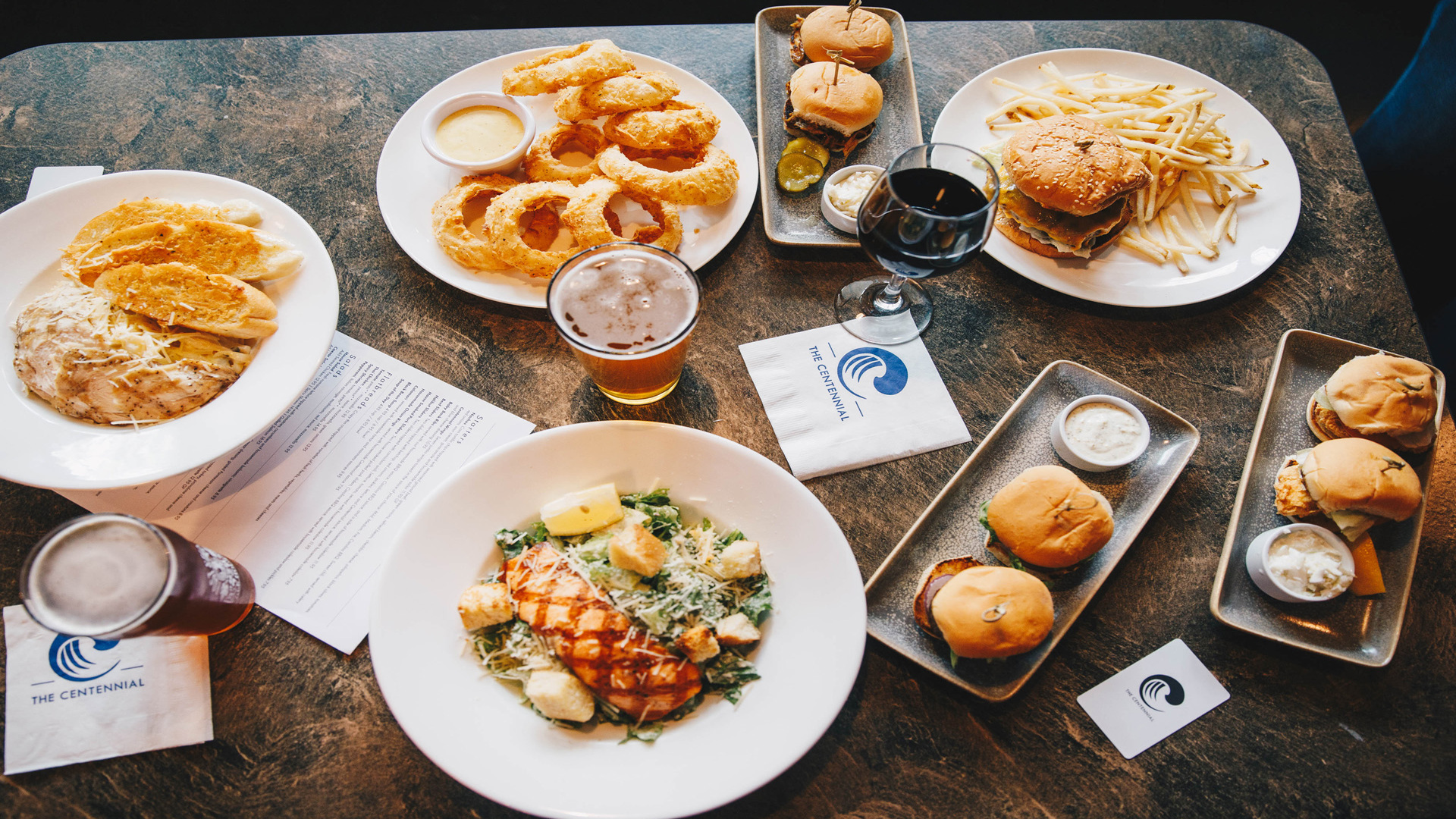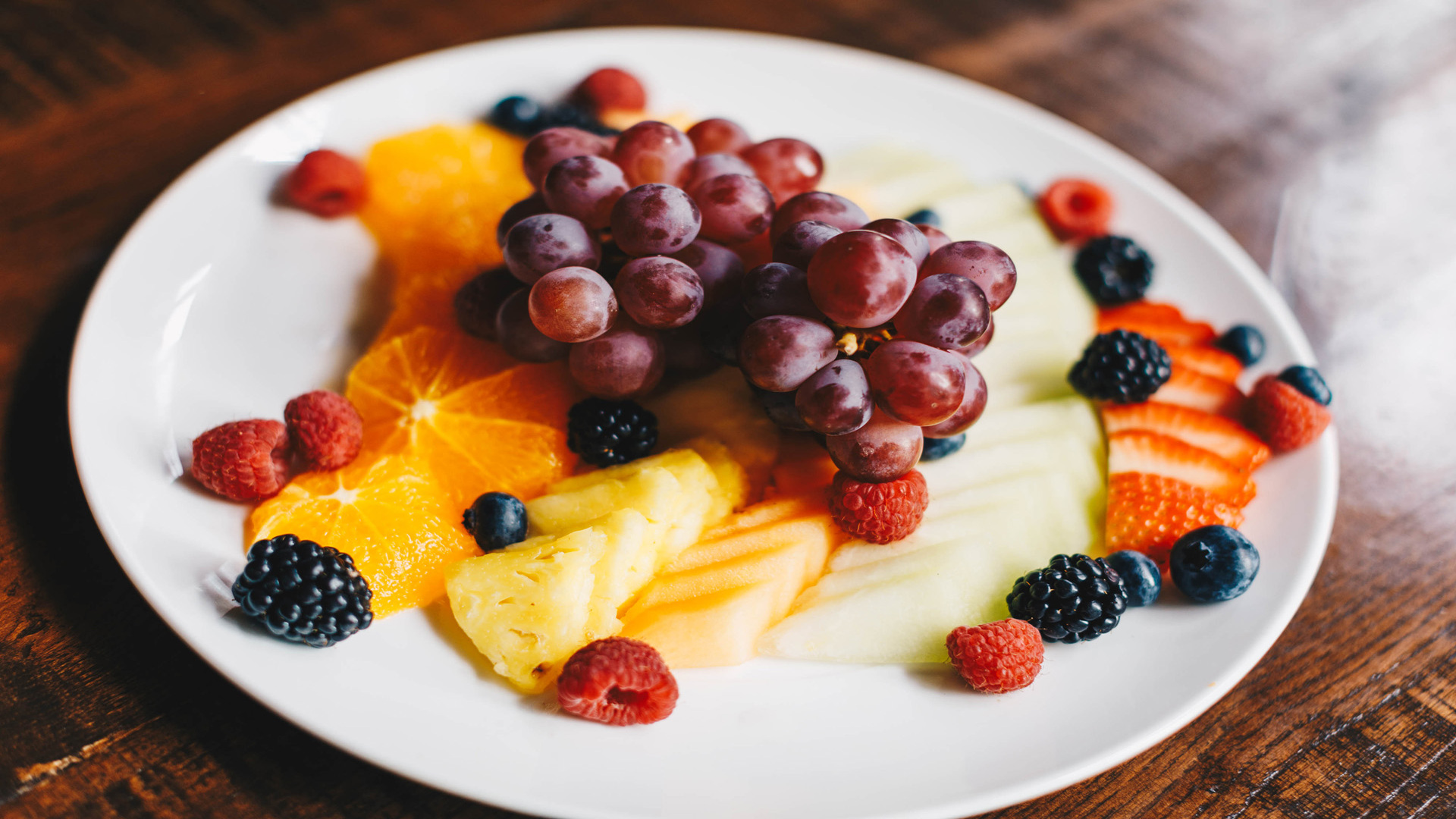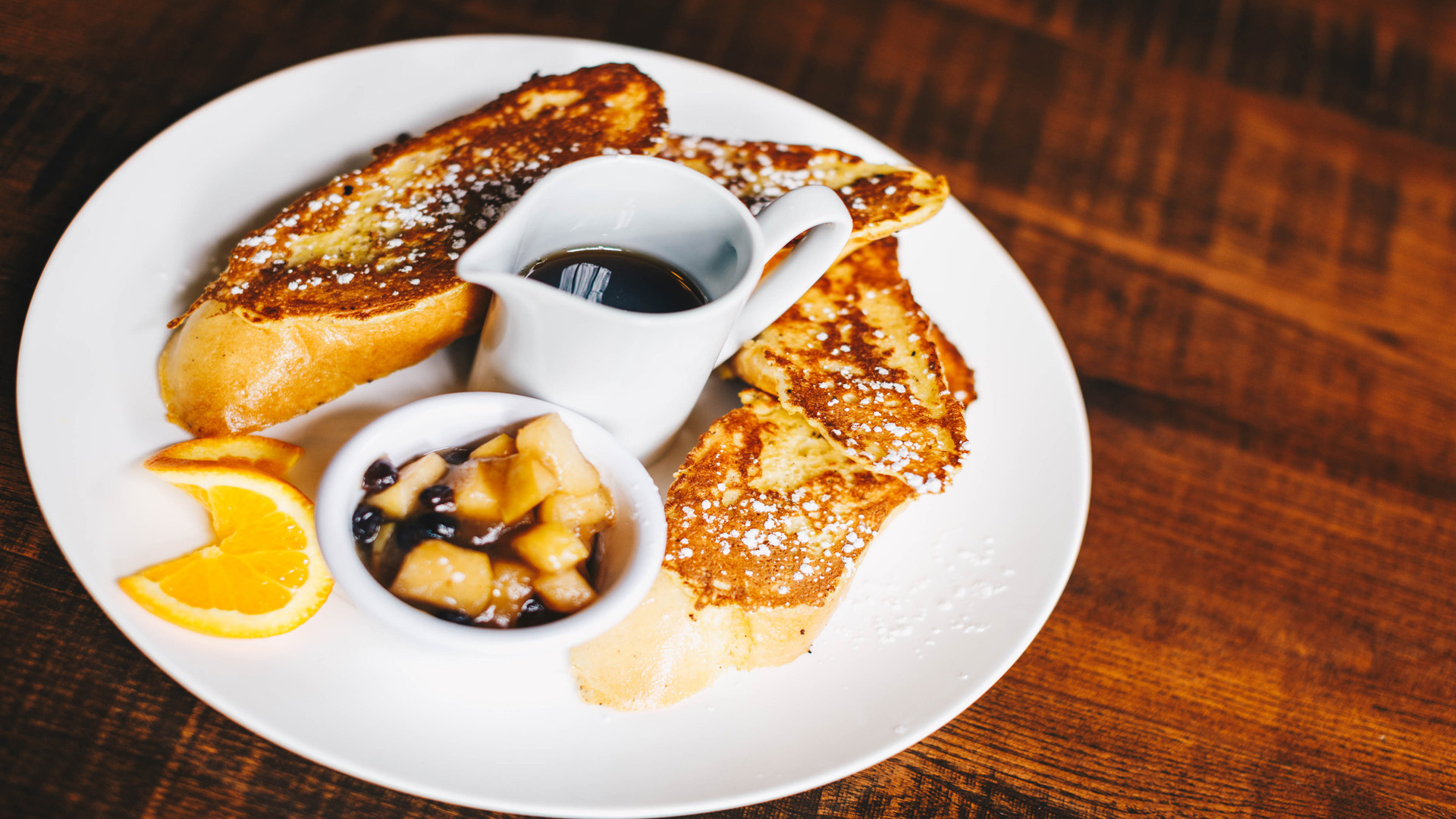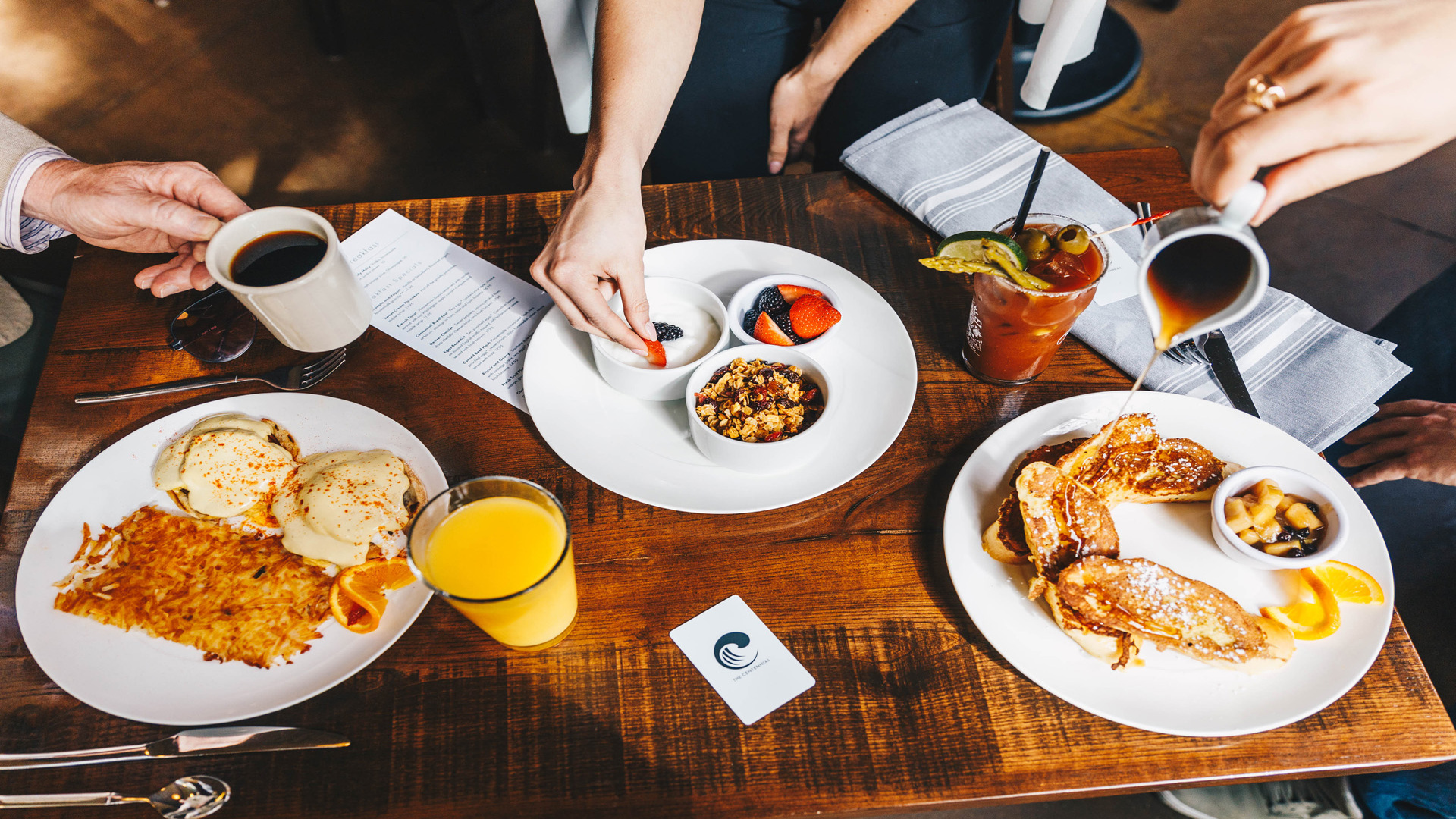 Davenport Experiences
friends on the rooftop patio
Weekly Davenport Events
Culinary celebrations, holiday gatherings, entertainment for everyone: there's always something happening at Davenport Hotels.
Break Away and Stay Package
Overnight accommodations and $75 dining credit at any Davenport Hotel plus, overnight parking.
Sip & Stay with Dry Fly Distilling
Located in the heart of downtown Spokane, Washington's First Distillery lies just blocks from the Spokane River and Davenport Hotels.
Additional Davenport Properties